83 Vietnamese Cuisine
83 Vietnamese Cuisine
2502 Village Green Pl.
Champaign, Illinois 61822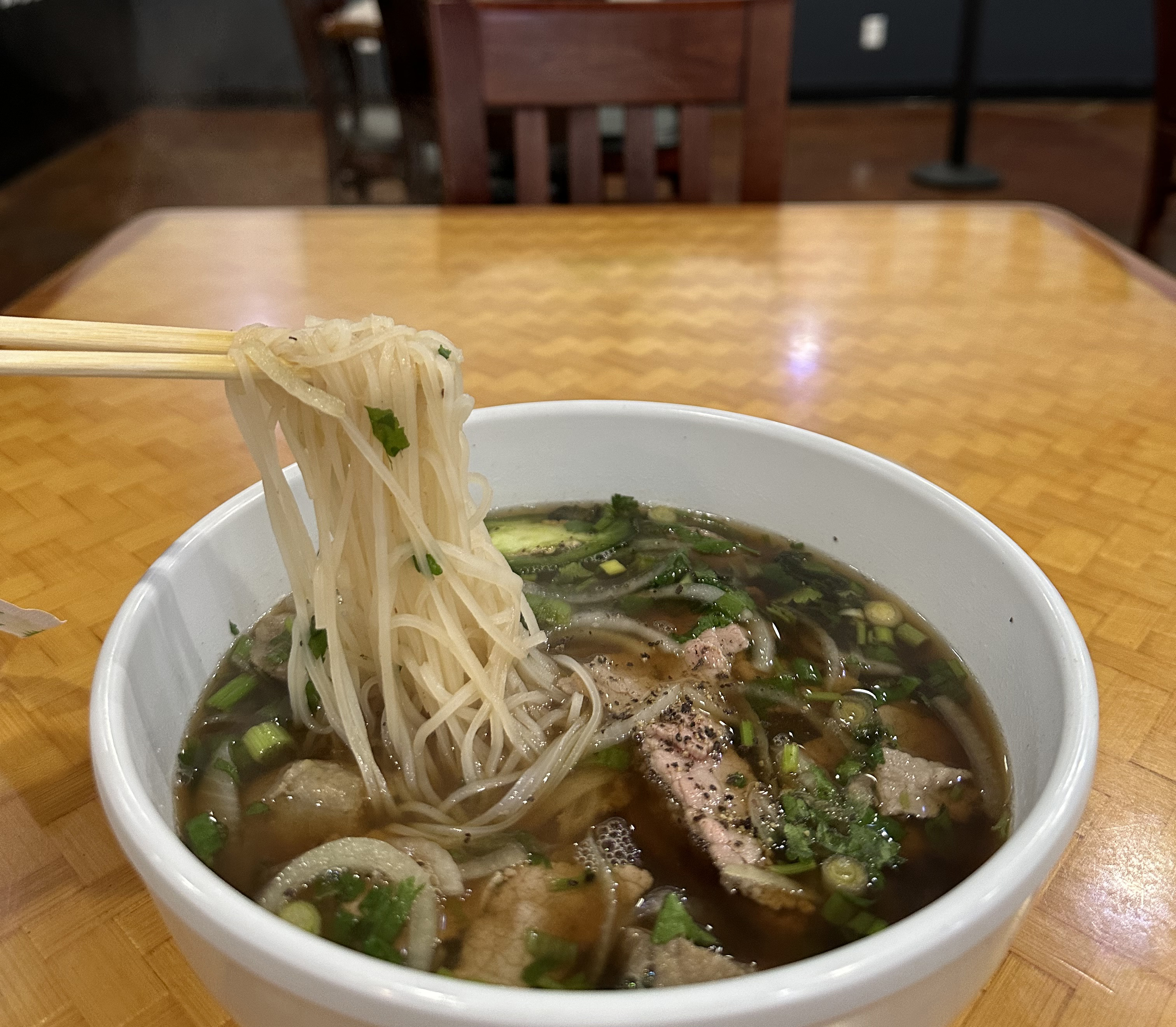 C-U's first all traditional Vietnamese Menu. Fresh ingredients used to make all meals cooked to order.
DINING OPTIONS
In-Person
RESTAURANT WEEK MENU
APPETIZERS

Shumai—$8 (4pcs.)
Open faced steam pork dumplings. Served with a sweet soy dipping sauce.
Beef Jerky—$10
Asian beef jerky served with pickled veggies and cucumbers.
Steamed Pork Belly Bun—$8 (2pcs.)
Steamed flour bun stuffed with pork belly and pickled carrot/daikon slaw. Topped with crushed peanuts and fresh cilantro.
Crispy Rice Cakes—$6 (3pcs)
Crispy rice cakes topped with minced shrimp and onions.


NOODLES

Pho—$17
Our house coveted soup. Sliced beef, brisket, meatballs with rice noodles in a delicious curated beef bone broth. Topped with sliced white onions, green onions, mint, cilantro, basil, and jalapeno.
Pork Spare Rib Noodle Soup —$18
Tender pork spare ribs in a tomato base soup. Served with flat rice noodles and topped with green onions, French onions and cilantro.
Birds Nest—$25
Flash fried egg noodles that serve as a bed (nest). Topped with stir fried broccoli, carrot, celery, cabbage and shrimp.


RICE

Shaking Beef—$25
Tender chunks of cubed beef marinated and quickly seared in a wok. Served with white rice and a lime dipping sauce.
Pork Belly Bowl—$18
Caramelize stewed pork belly, fried tofu, and hard boiled eggs. Served with pickled veggies and salad on top of white rice.
Fried Chicken Wing Plate—$18
3 whole chicken wings, marinated in a family recipe that we had served for over 30 years in our original restaurants. Served with white rice and pickled veggies.
SANDWICH
Pork Belly Banh Mi—$14
Tender caramelized pork belly in a light and crunchy French/Vietnamese baguette. Topped with pickled a carrot/daikon slaw, mayonnaise, fresh cucumbers, cilantro and sliced jalapeño. Served with Asian shrimp chips.


DESSERTS
Sweet Rice Pudding—$7
A sweet coconut sticky rice and black eyed peas warm pudding.
Mixed Asian Sweet Treats—$6
A mix of Asian sweet treats. Reminiscent of going to the Asian markets as a child.
Handicap Accessible
Free Parking
Locally Owned
Vegetarian Options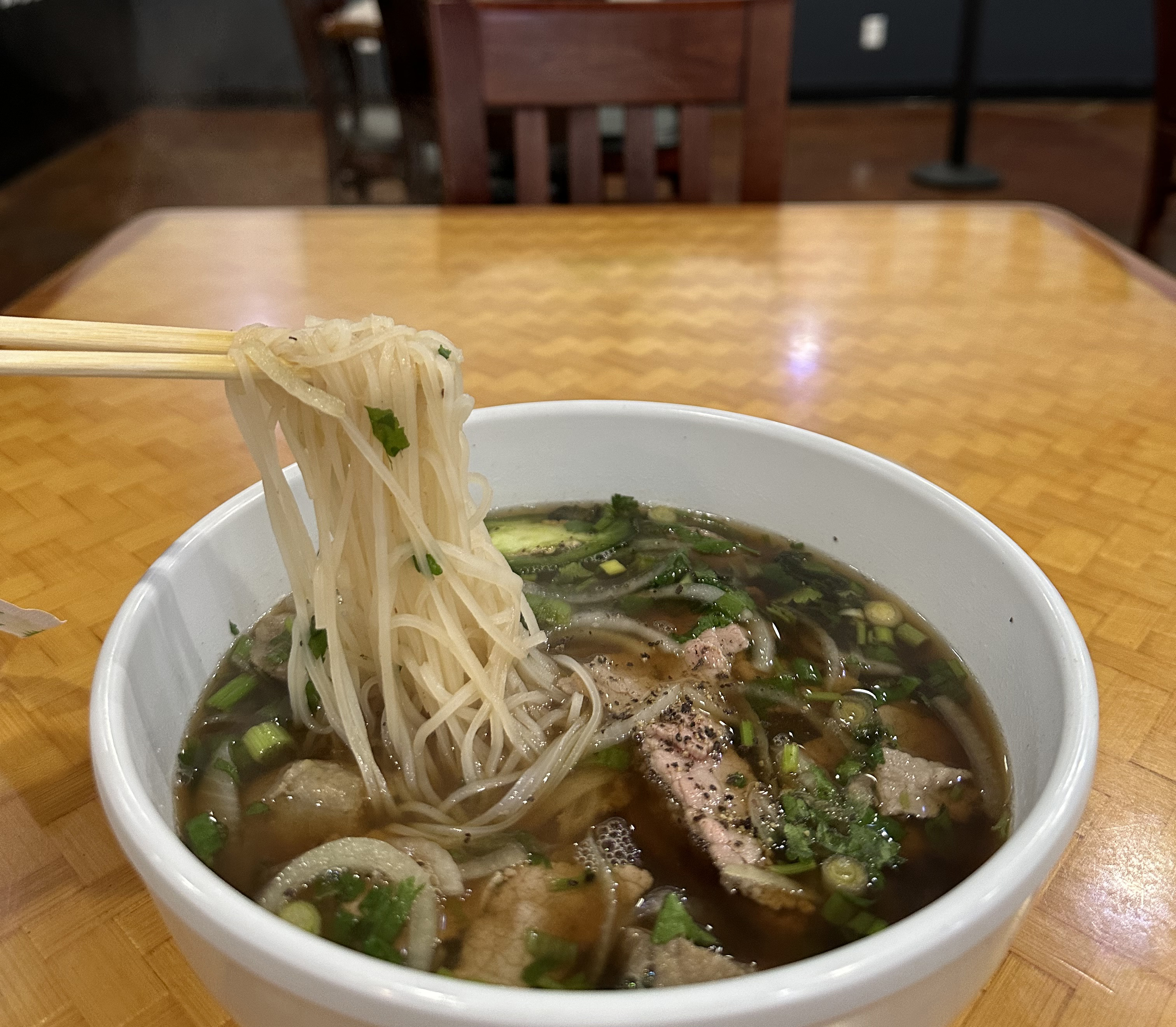 2502 Village Green Pl.
Champaign, Illinois 61822