Baldarotta's Porketta & Sicilian Sausage
Baldarotta's Porketta & Sicilian Sausage
300 S. Broadway Ave.
Urbana, Illinois 61801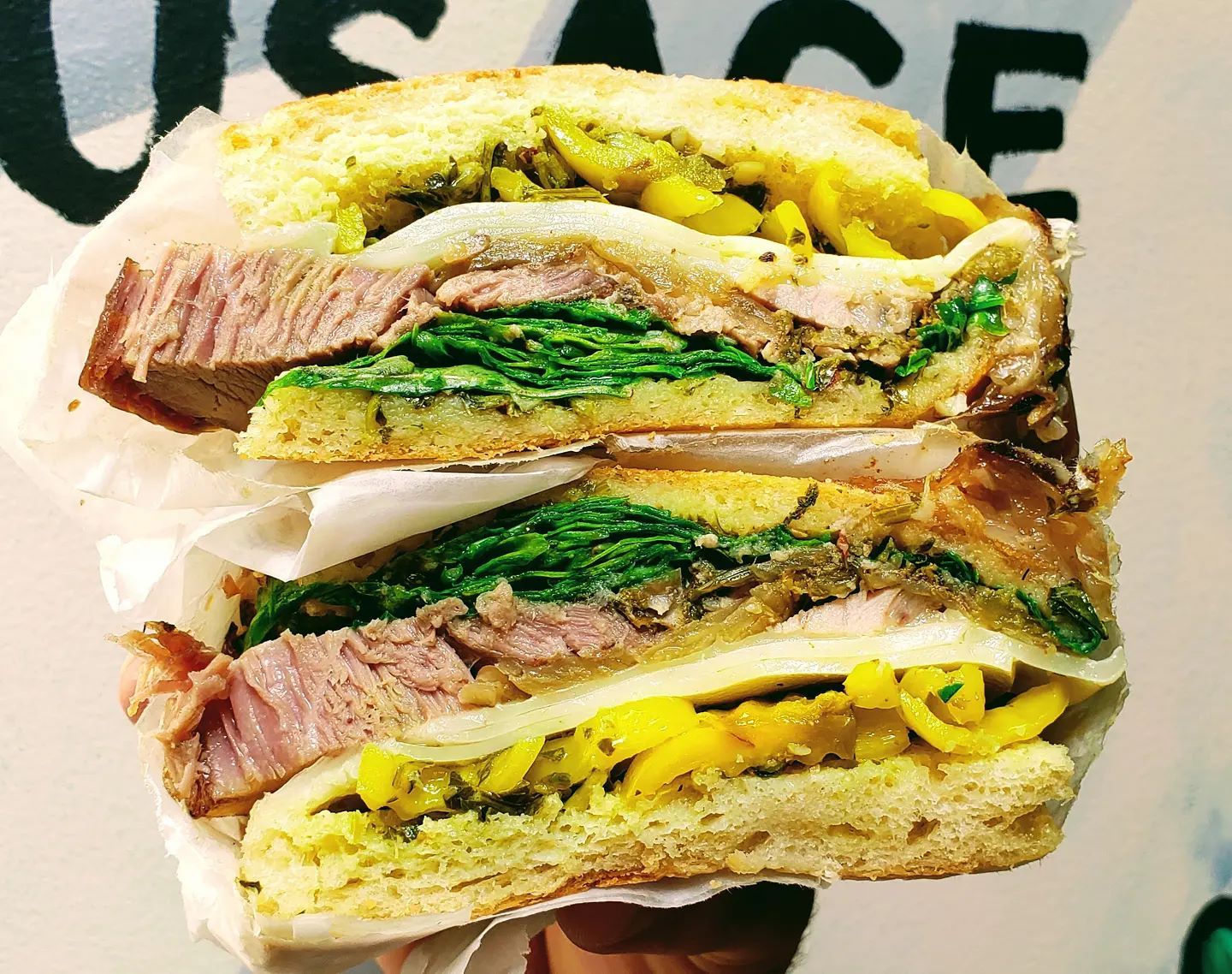 Baldarotta's is a real-deal Italian American sandwich shop and Gelateria serving made from scratch, original recipe sandwiches, vegan options, desserts, gelato, Italian sodas, and much more!
DINING OPTIONS
RESTAURANT WEEK MENU
Lunch & Dinner
Farsumagru Panin—$15
Beef roulade, hard boiled egg, prosciutto, roasted tomato onion sauce, onion focaccia
Melanzane Polpette alla Parmigiana—$11
Eggplant meatballs, mozzarella, provolone, basil, roasted tomatoes, sundried tomato pesto, seeded hoagie


Patate e Salsiccia Pizza Slice—$5
Potatoes, sausage, Calabrian chili peppers, provolone, mozzarella, parmigiano-reggiano


Cannoli—$3.50 ea.
NEW FLAVOR—Bourbon Pecan
Raspberry Chocolate Chip
Pistachio
Cookies & Cream
Cinnamon Honey


Specialty Cocktails—$6.50
Sicilian Dreamsicle—Vodka, Vanilla Gelato, Blood Orange Syrup, Soda Water, Maraschino Cherries, Blood Orange Wedge


Dessert Pear Spiked Lemonade—Silver Tequila, Lemonade, Desert Pear, Pineapple Juice


Blood Orange & Honey 'Rita—Silver tequila, blood orange puree, lime juice, honey syrup, lime and blood orange wedge
Handicap Accessible
Free Parking
Locally Owned
Vegetarian Options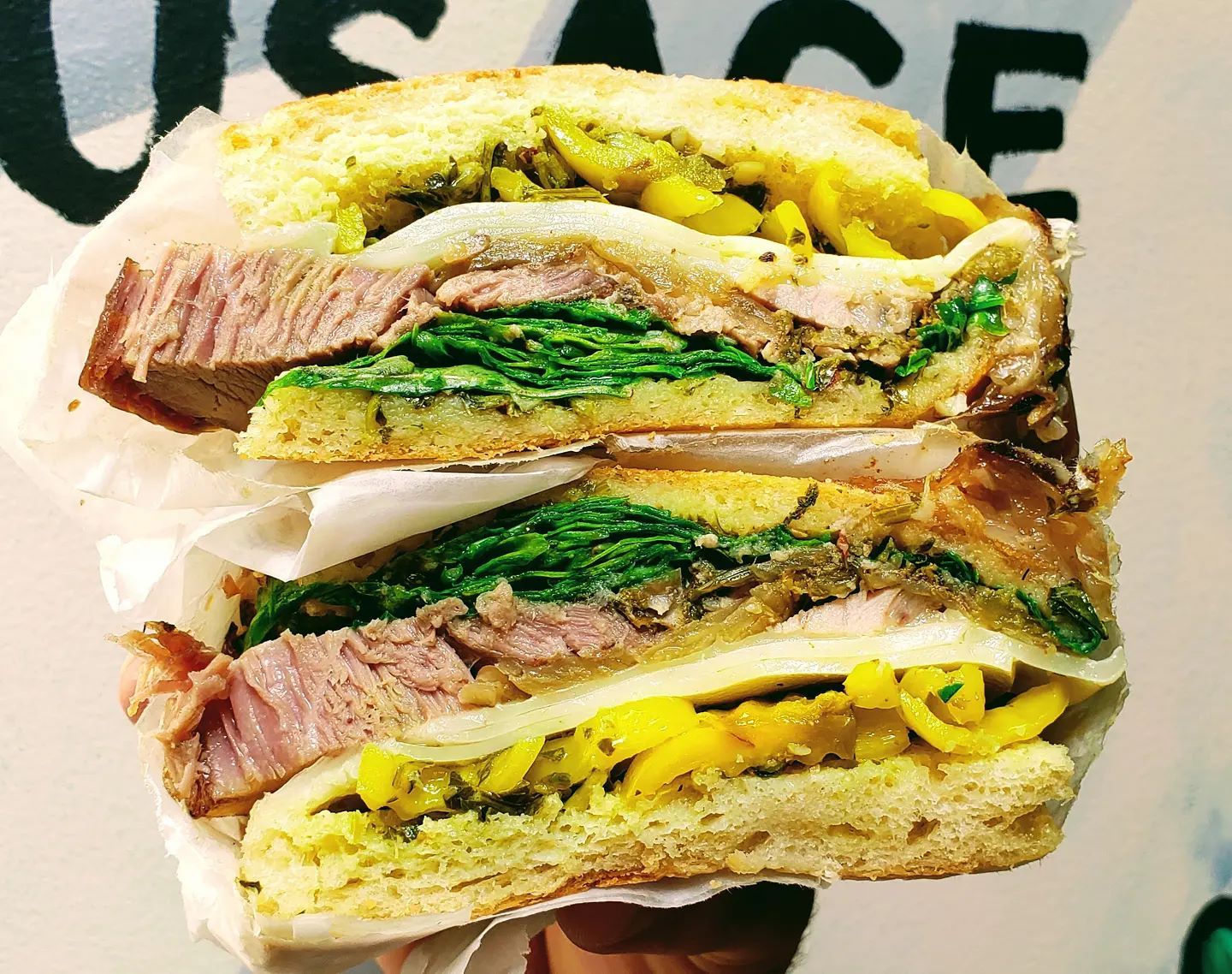 300 S. Broadway Ave.
Urbana, Illinois 61801