Big Grove Tavern
Big Grove Tavern
1 E. Main St.
Champaign, Illinois 61820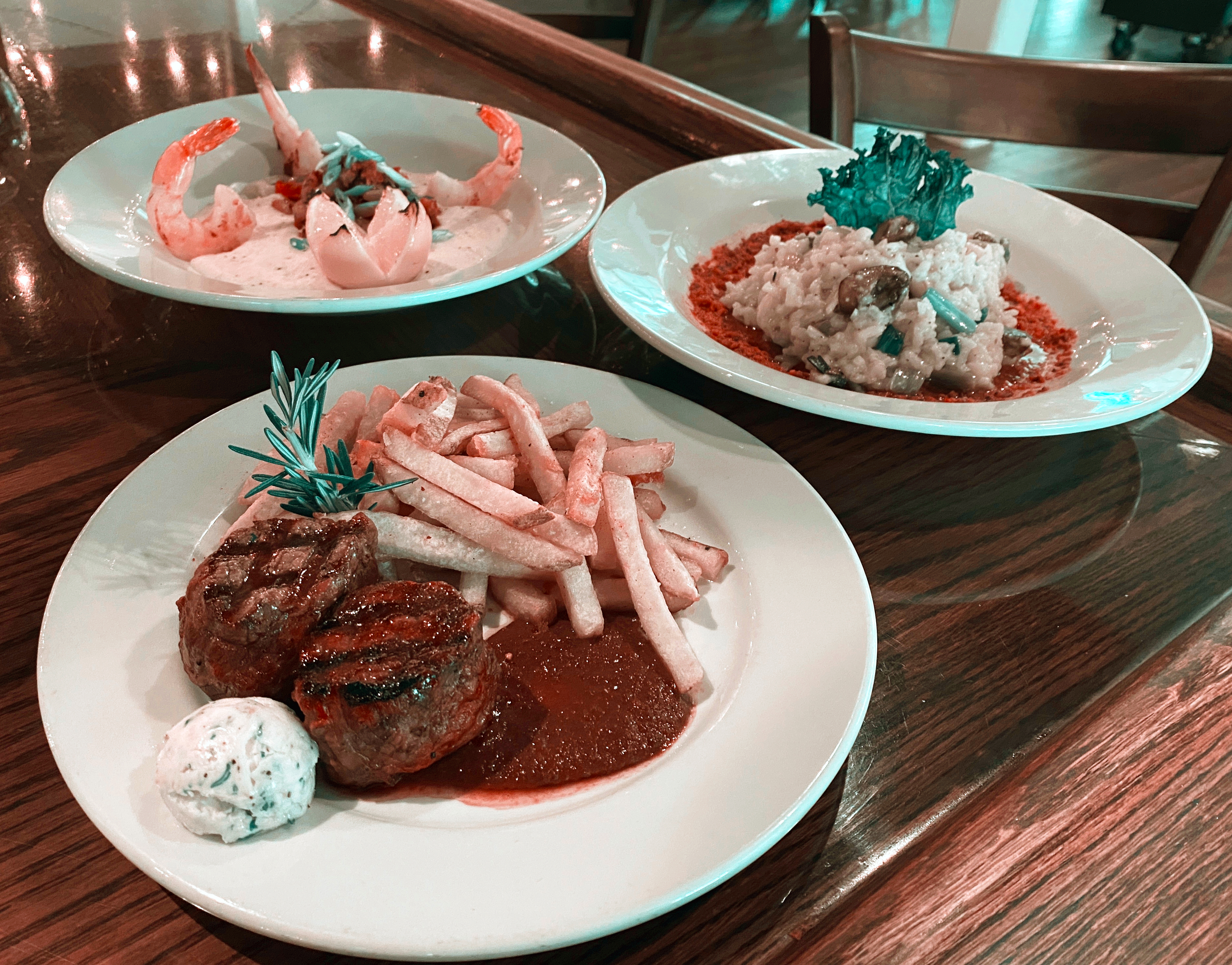 Offering the very best in fresh American Cuisine with a wide selection of seasonal house cocktails, Midwestern craft beers and carefully curated wines.
Big Grove Tavern currently features and enclosed area on the patio for outdoor dining for this winter with radiant heaters and a textile fabric to block moisture and wind.
DINING OPTIONS
RESTAURANT WEEK MENU
DINNER—$19

First Course (choose one)
Caesar Salad—Crisp romaine, croutons, asiago cheese, house caesar dressing
Southwest Salad—Crisp romaine, black bean and corn salsa, tomatoes, crispy tortilla, avocado, red onion, chipotle ranch dressing
Second Course (choose one)
Mushroom Risotto—Balsamic glazed crimini mushrooms, grilled green onions, thyme risotto,
pumpkin see puree, crispy kale, truffle oil
Steak Frites—Medallions of marinated, grass-fed, beef tenderloin, red wine sauce, herb butter, with truffle fries
Grilled Shrimp & Grits—Grilled shrimp, chorizo, bacon, mixed peppers, white cheddar grits
Third Course (choose one)
Chocolate Cake—Served with coffee-tequila cream sauce
Fried Pecan Hand Pie—House-made pecan pie filling, butterscotch sauce
Group Friendly
Handicap Accessible
Locally Owned
Vegetarian Options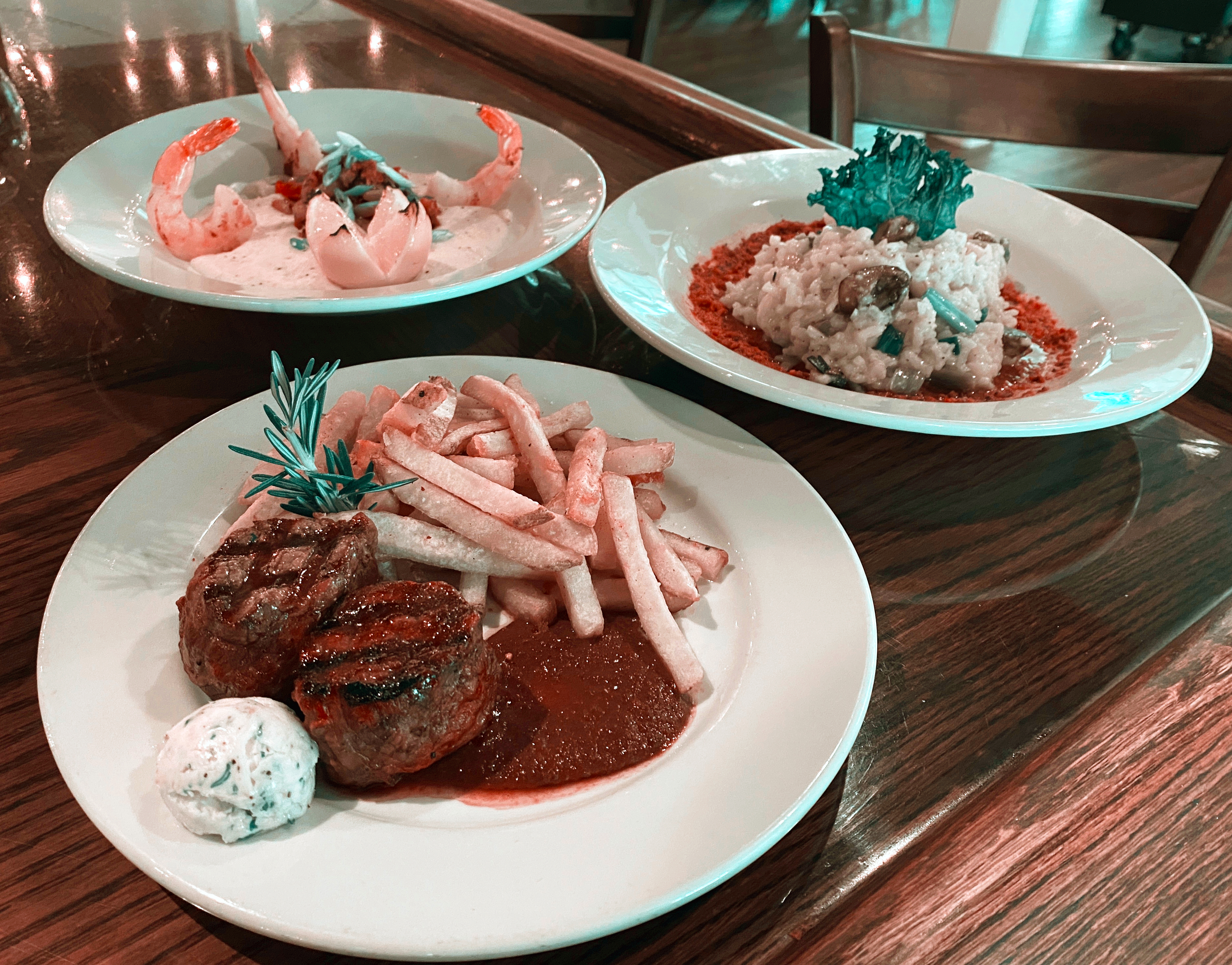 1 E. Main St.
Champaign, Illinois 61820