Cracked: The Egg Came First
Cracked: The Egg Came First
619 E. Green St.
Champaign, Illinois 61820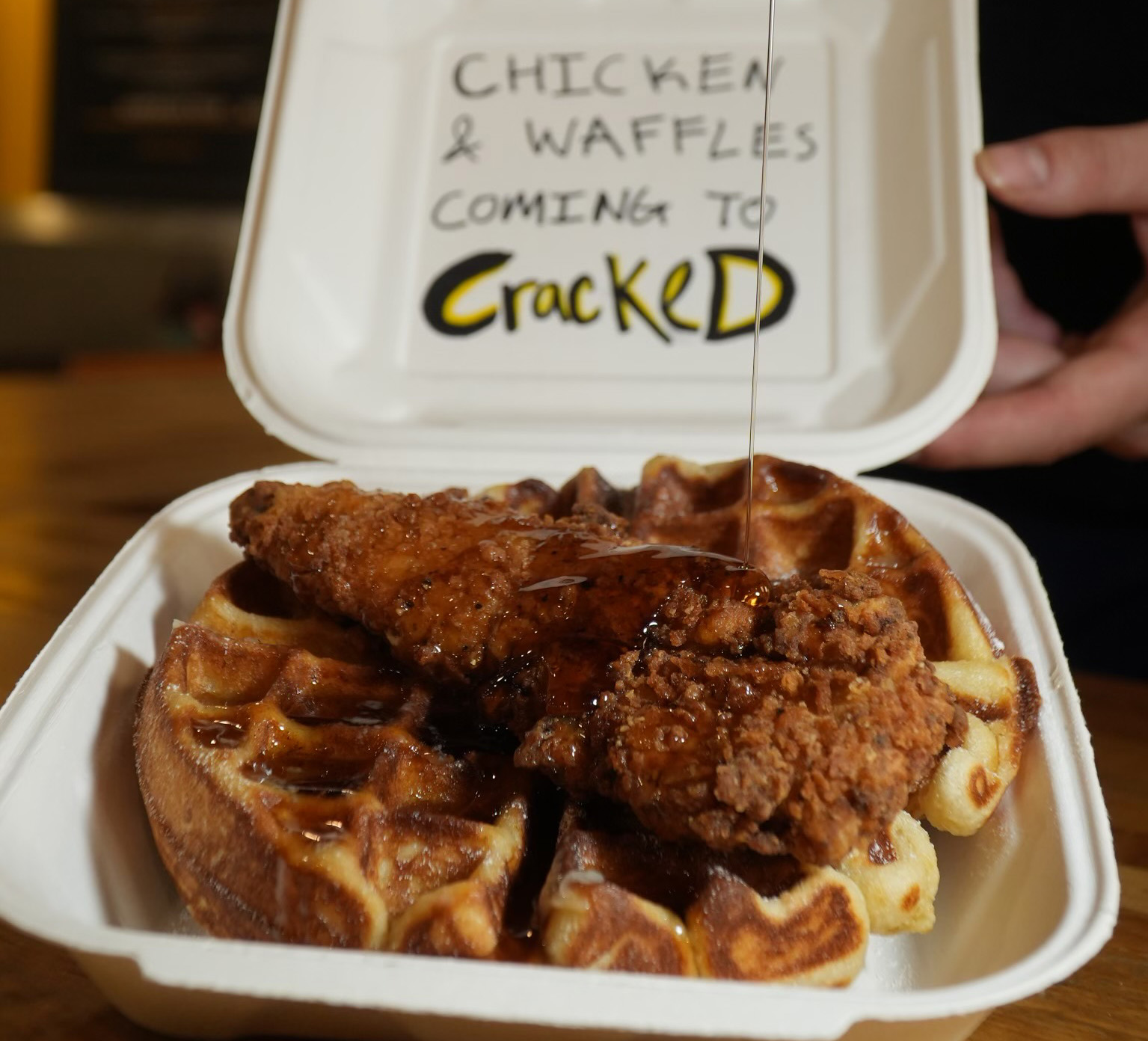 Serving you all day breakfast plus grilled cheese, tomato soup, and freshly brewed coffee drinks, Cracked will be feeding your cravings at all hours of the day.
DINING OPTIONS
In-person • Carryout


RESTAURANT WEEK MENU
Herbivore—A breakfast sandwich with a fried egg, hashbrown, herb cream cheese,
and pepper jelly. Addition of gouda cheese
$8.49 + (1.00 for gouda)


Dirty Bird—A breakfast burrito with scrambled eggs, fried chicken, bacon, white cheddar and pesto aioli. Addition of tater tots.
9.00 + (1.50 for tater tots)


Cracked Chicken and Waffles
Buttermilk chicken tenders served with a fluffy and crispy belgian waffle, honey butter and maple syrup
8.50 for a half order • 14.49 for a full order


Horchata
3.00 small • 4.50 large
Locally Owned
Vegetarian Options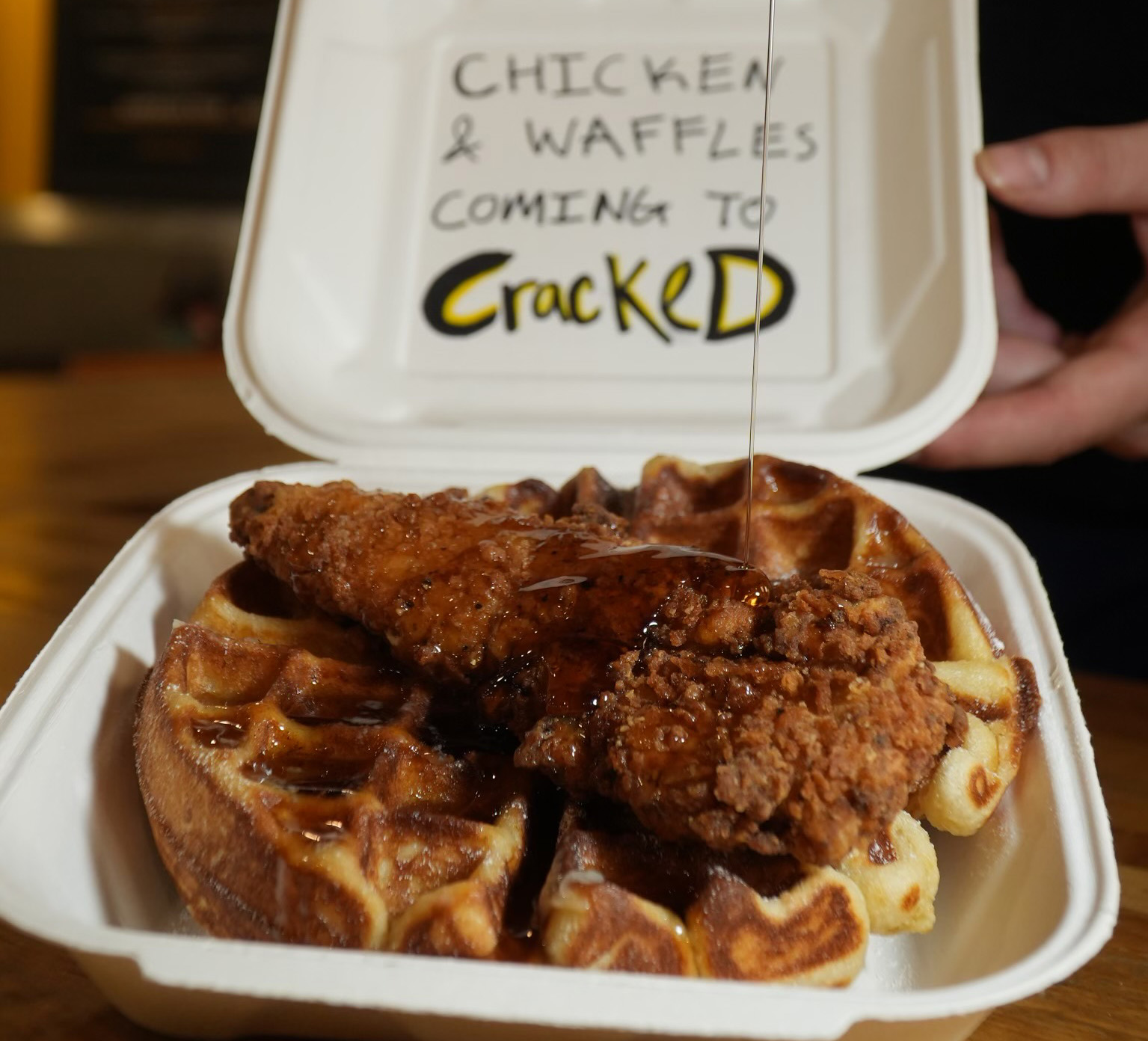 619 E. Green St.
Champaign, Illinois 61820