Camping
Harry L. Swartz Campground in Middle Fork Forest Preserve
Harry L. Swartz Campground in Middle Fork Forest Preserve
County Rd. 2700 E. and Route 136
Penfield, Illinois 61862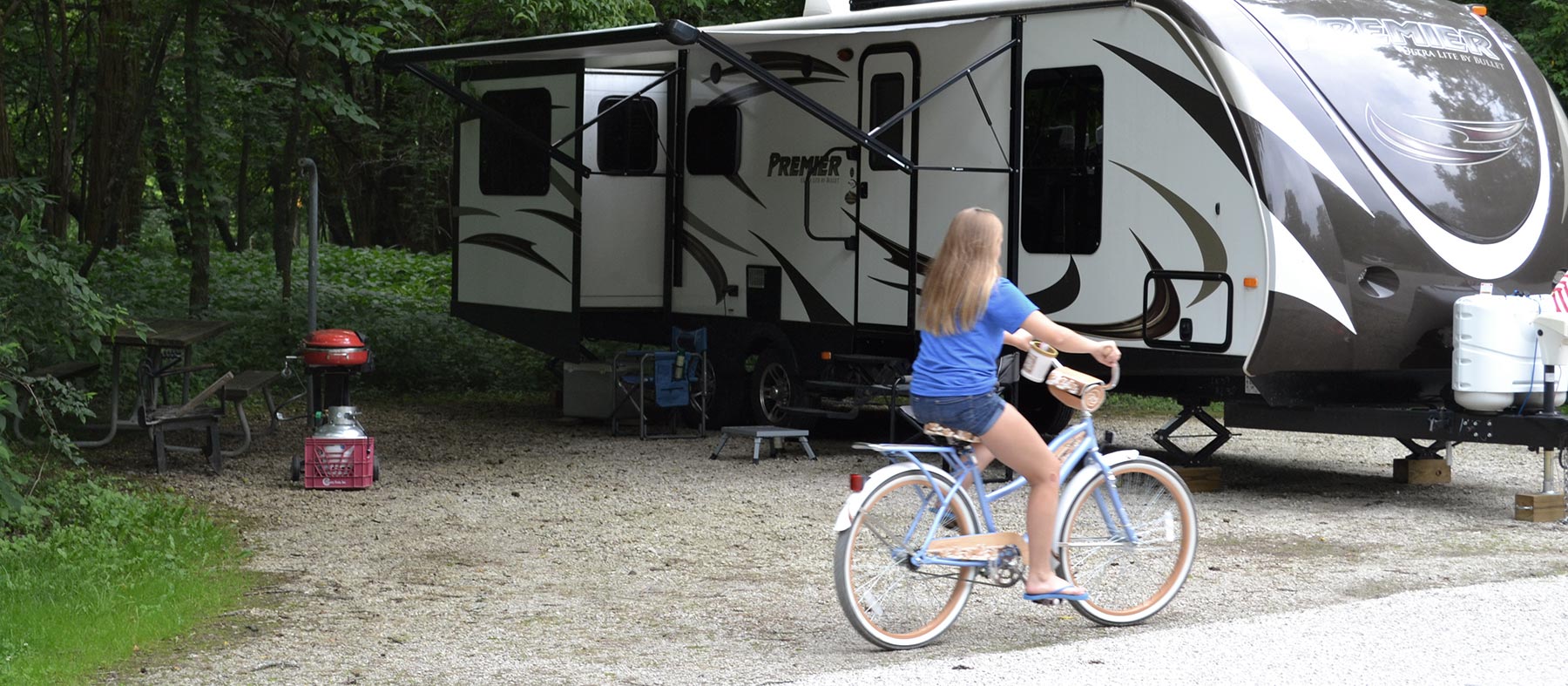 Whether you choose to play hard or just relax surrounded by nature, you can create memories at Middle Fork Campground, recently designated an International Dark Sky Park (the only in Illinois.).
Fish, hike, swim, watch wildlife, listen to nature, or sit around the campfire getting reacquainted with family and friends. Each campsite is a quiet retreat shaded by large oaks, hickory and hackberry trees, and wildflowers grow in abundance.
All sites are close to the beach and other amenities. Ice, firewood and other necessities can be purchased from the Campground Host. Campground is open from April 1 to the last weekend in October.
Camping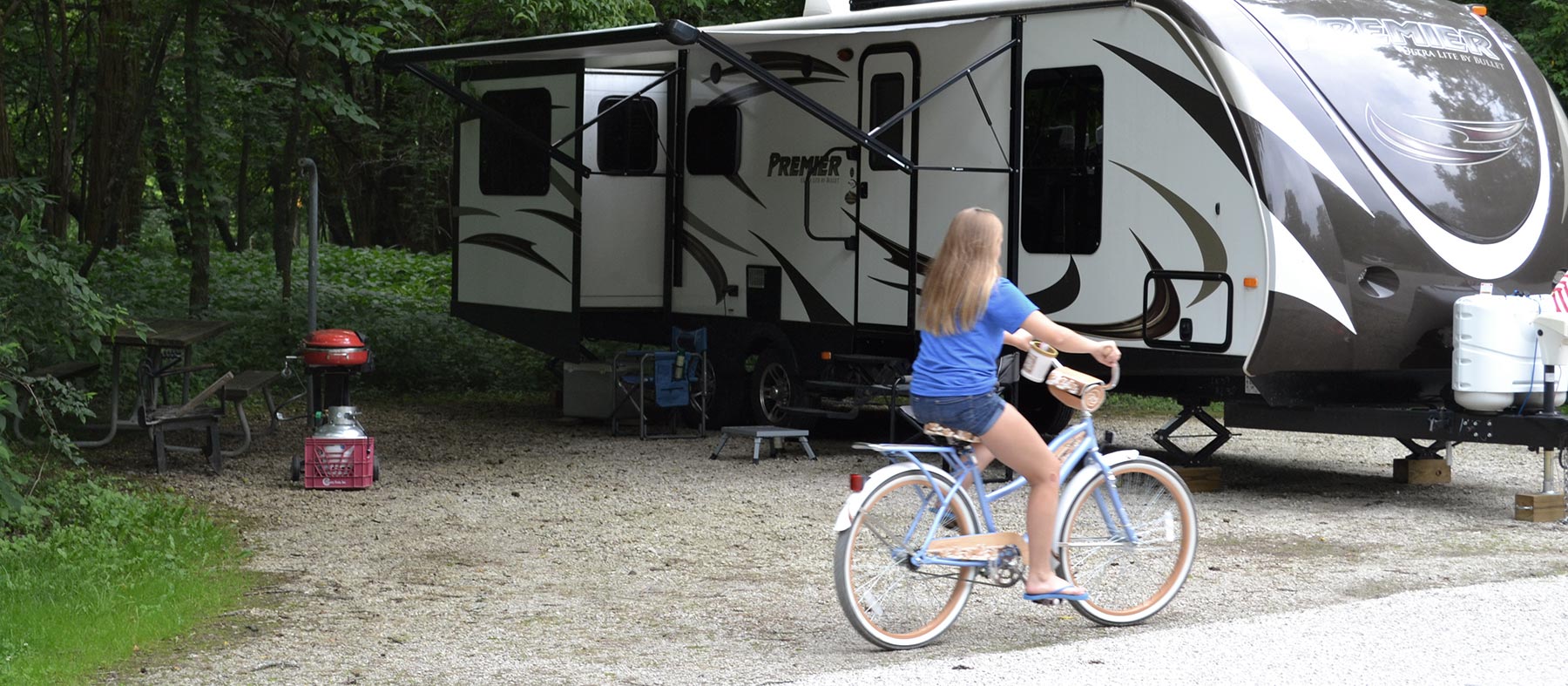 County Rd. 2700 E. and Route 136
Penfield, Illinois 61862