Sports & Events
Demirjian Golf Practice Facility
Demirjian Golf Practice Facility
1415 St. Mary's Rd.
Urbana, Illinois 61802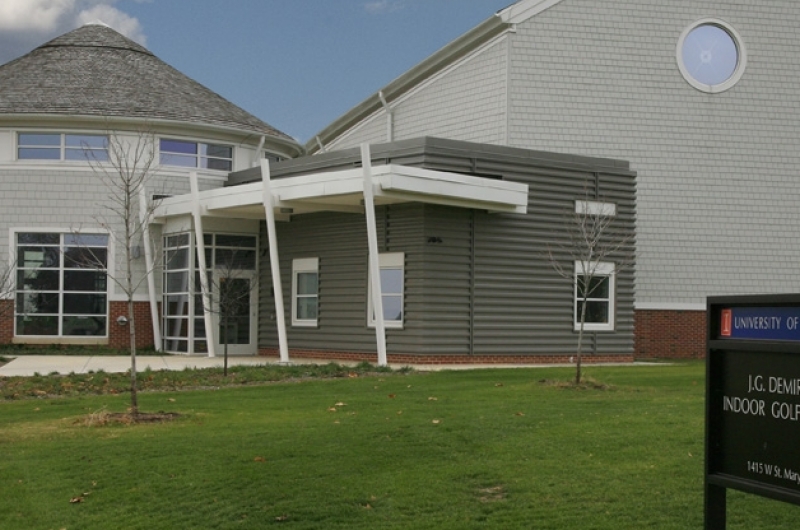 Designed by RATIO Architect Inc., Demirjian Golf Practice Facility at the University of Illinois measures three-and-a-half stories tall at its highest point. It features the finest amenities, making the facility the home away from home for the Illinois men's and women's golf programs. Head golf coaches Mike Small and Renee Slone believe it is the finest indoor facility in college golf.
Demirjian Golf Practice Facility includes the following features:
14,150 gross square foot facility
6,300-square foot putting, chipping, and pitching area
Six heated hitting bays that open onto an outdoor driving range, two of which are outfitted with state of the art video analysis equipment
Full locker rooms
Fully equipped golf repair room
1,500-square foot team lounge
Study area with computers
Group Friendly
Handicap Accessible
Kid Friendly
Group Tour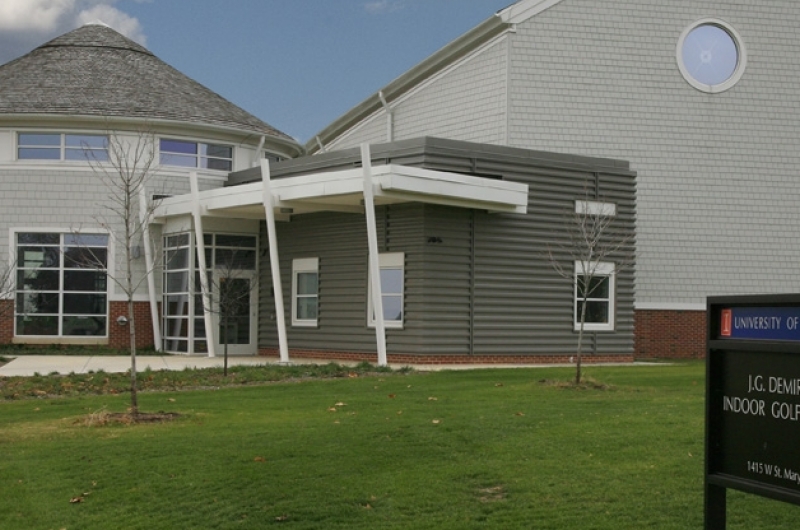 1415 St. Mary's Rd.
Urbana, Illinois 61802